8. ANSYS
Description
Spun out from Cambridge University 25 years ago, the companys mission to lead materials information technology — to advance materials engineering and education, and to enable better, greener, safer products. ANSYS core business involves the design and development of software products including various tools for eco-design, restricted substances, critical materials assessment, information/data management, materials selection and substitution, several of which integrate with CAD/CAE/PLM. In MUSICODE the main tasks of ANSYS are:
• Establish a central materials and process information management platform for the Open Innovation Platform for capturing characterisation data/information, both physical and virtual, along with necessary metadata for the selection of Workflows and Apps. The platform database will incorporate ontology taxonomy and relationships (links) within its schema, and protocols for characterization (physical testing and modelling, and the combination thereof).
• Connection with other platforms for sharing of publicly accessible data and workflows, e.g. the developing Marketplaces, characterization OITBs, OIEs, and OTE, other multi-scale modelling and characterisation projects and initiatives.
• Curate reference databases. The platform will be able to search select reference database. The Database information deemed Open Access will be traceable to allow widespread acceptance and use in publications, patents, reports, white-papers, presentations, etc.
• Provide means for third party tools to connect to the data management system.
Expertise related to the project
ANSYS contributes to numerous networks and standardization bodies and supports many industry standard commercial databases for materials such as metals, composites, polymers, and medical devices. ANSYS also produces and maintains several leading data products including Materials Universe (a database of over 4,000 commercially available engineering materials including technical, ecological and cost attributes for each material and its associated processes) and the Product Risk database which incorporates one of the leading resources on restricted substances as well as critical and conflict minerals risks and data needed for streamlined life cycle analysis.
Description of profile of key staff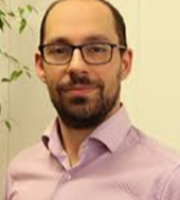 Dr. Davide Di Stefano (M)
Davide Di Stefano is responsible for projects in the integrated computational materials engineering and materials modelling area. His background includes multiscale modelling, microstructure modelling at atomic scale, atomic diffusion, materials design, and materials informatics.
_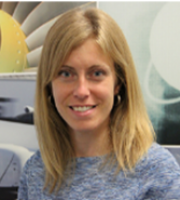 Dr. Donna Dykeman (F)
Donna Dykeman maintain a strategic view on ANSYS involvement in all collaborative R&D projects. Donna has been working for ANSYS on collaborative projects for the past eight years, notably in the areas of composites, additive manufacturing, sustainability, and ICME. Prior to joining Ansys, she spent 14 years in the field of polymer composites research on topics of manufacturing, characterization, and durability for aerospace, automotive and electronics applications.
_